Model GWB-GV Gravity Vibrator Open Mouth Bag Filler
Gravity vibrator style open mouth bag filler for packaging 20-110 pounds (9-50kg) bags with free flowing granular and pelleted materials at rate of 1-8 bags per minute


Examples of Proper Application Include:
Powders mixed with fine granules
Sand (dry) and fertilizer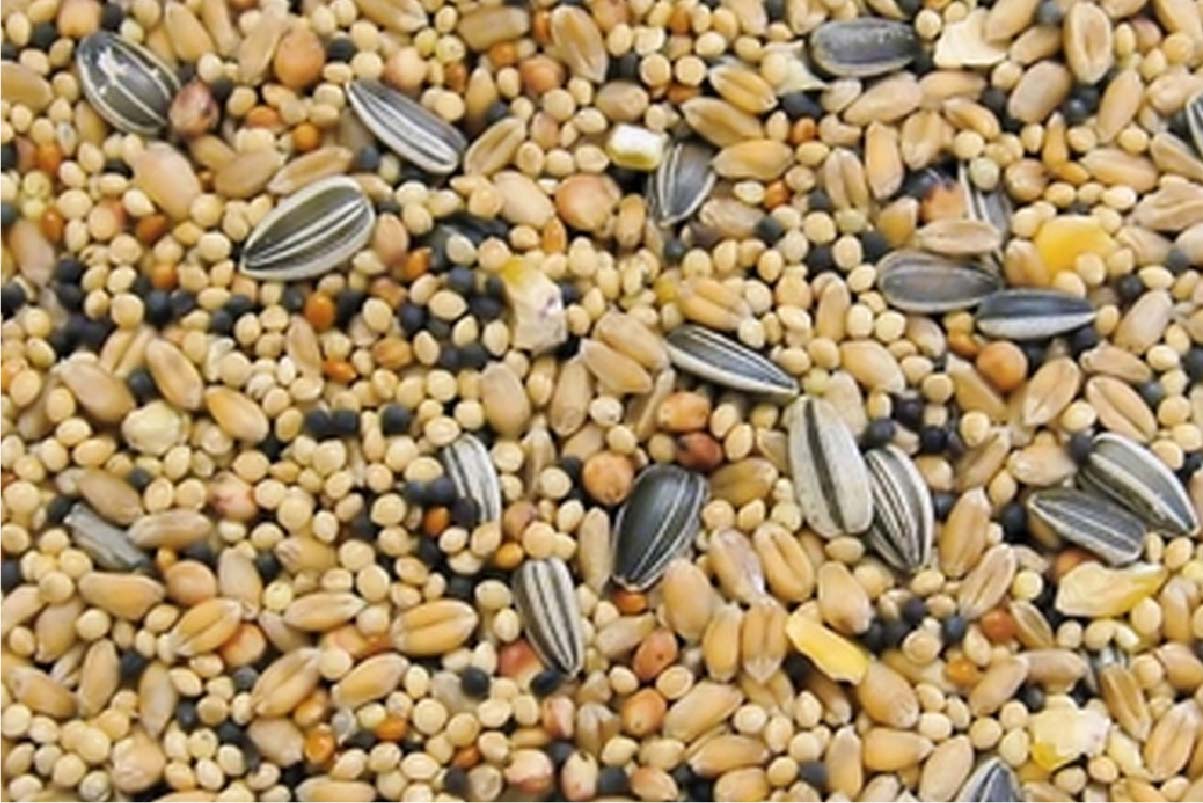 Granules
Hard grains/seeds and plastic pellets
The Model GWB-GV vibratory pan fed gross weigh bagger accurately fills open mouth bags with free flowing granules. Product flows using gravity, from the supply hopper bin into the product feed inlet at the top of the machine. The product is divided into two flows: one feeds to a gravity style swing gate (fast/bulk flow). The second feeds into a vibrating pan feeder (slow/dribble flow). The two feeders work together to deliver products to bags. When target weight is reached, the gravity gate closes and vibrating feeder stops. An air operated bag clam secures the bag to the spout, and automatically releases it once the target weight is reached.
The operator will place an empty bag into the spout and press a foot pedal to start the fill cycle. The foot pedal causes the air operated bag clamp jaws to close and hold the bag. The scale automatically sets itself to "auto-zero" and product is weighed, fed and loaded into bags. The combination gravity and vibration of pan feeders delivers product from the supply bin above into the empty bag below. When target weight is reached, feeders will stop, and air operated clamps will automatically release and discharge the bag from the filler.
Technical Specifications:
Weight range 20-110 pounds (9-50kg) valve bags
Typical scale weight accuracy +/- .5% of target weight
Electrical requirements-110 volt/1 phase/ 60 cycle
Fill rate 1-10 bags per minute (depending on options selected, product characteristics and bag sizing)
Control air 80-90 PSI (6bar) at 1 CFM(0.028 m3/min)
Recommendation dust collection 400 CFM minimum
Mild steel material contact
Air operated open mouth bag filling spout (sized per customer requirement)
Emergency stop palm button
Gravity vibrator (slow/ dribble feed)
Powder coated fabricated components
Digital load cell weighing scale
Foot pedal start actuator
Air operated swing gate material flow cutoff (fast/bulk feed)
NEMA 12 electrical enclosures
S 304 S/S material contacting surfaces
DT air operated dust tight filling package
2 Bulk & dribble(two-stage) gravity gate material flow cutoff
CHOICE BAGGING EQUIPMENT
4804 N Main St,
Taylor, TX 76574
Hours
Monday-Friday 8am-5pm
Saturday & Sunday: Closed
LEARN ABOUT UPCOMING DEALS