BUILT TO BAG. BUILT TO LAST.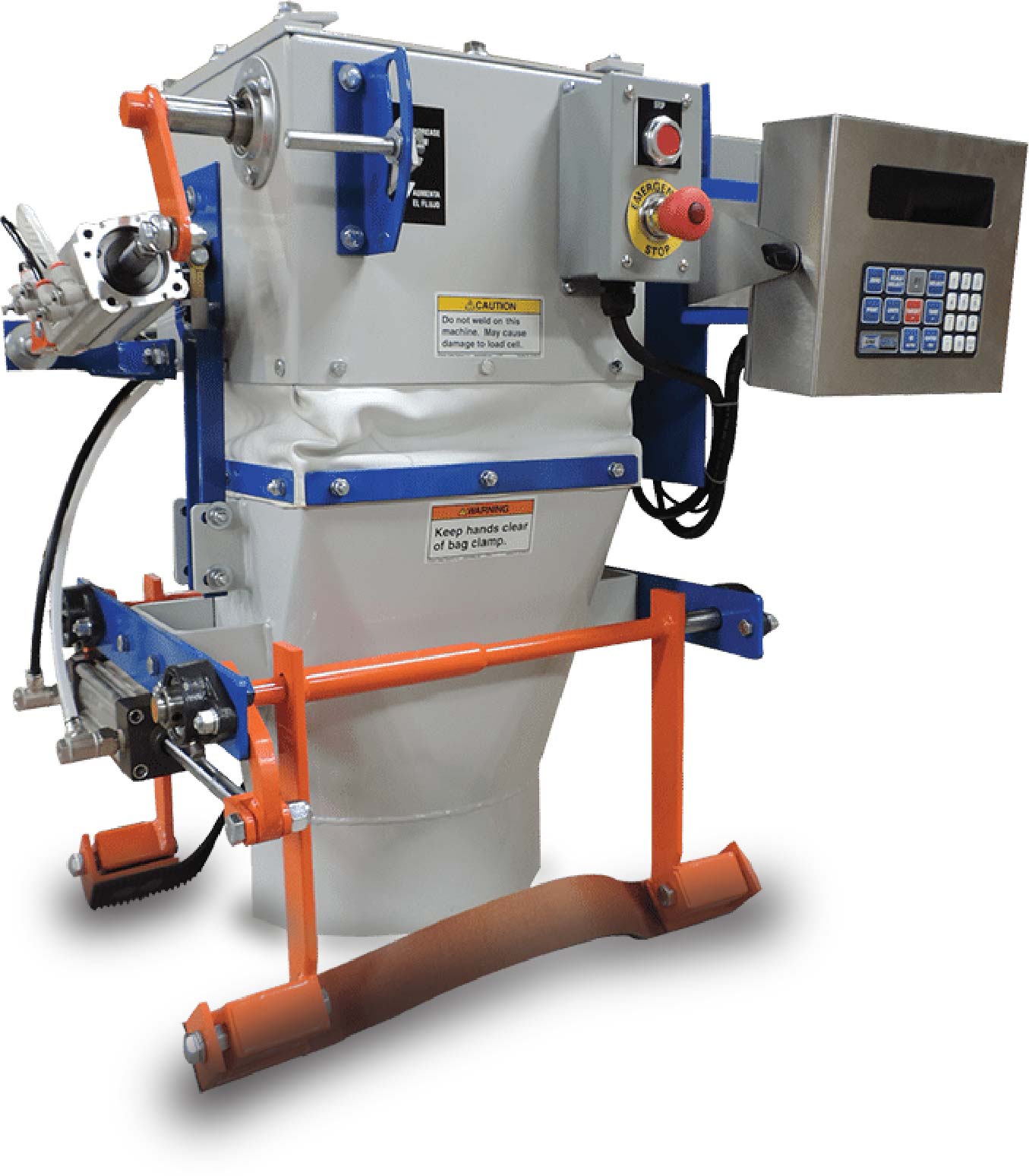 MANUFACTURING HIGH QUALITY BAGGING MACHINES SINCE 1978
We Build Performance and Reliability into all Our Bagging Equipment
EASY TO USE
Easy-to-use controls, built-in diagnostic tools and minimal moving parts.
RELIABLE
Built to operate reliably, in even the most trying conditions.
BUILT TO LAST
Built to provide decades of service, in even the harshest environments.
Do You Need Help Finding
the Right Bagging Machine?
If you're new to bagging or unsure what you need, our Bagger Selector Tool can narrow down your search in a few seconds.
A Bagging Machine Partner You Can Trust
Choice Bagging produces efficient, reliable, cost-effective bagging machines for a broad range of industries including agriculture, food, building materials, chemicals, minerals, pigments, plastics and even landscaping products.
"In 2019 Calico Minerals Processing acquired a substantial account re-packaging Tio2.  The stubbornness of the raw material demanded a re-build of the existing bagging equipment.
Karl's team accepted the bagger and within 4x weeks had completely re-built the plant always keeping the Tio2 handling difficulties in mind.  The result was a plant capable of handling the toughest tio2 and resulting in close to .2/lbs +- precision.  In addition to the excellent mechanical engineering Karl's team excelled at communication and was always available if any questions arose during the 'break-in' period.
Karl's team provided a mechanical upgrade and saved Calico Minerals $$.
Calico Minerals highly recommends Karl and his team and will always look to them first whether upgrading or buying new bagging equipment."
Edward Wilcox
President
Calico Minerals Processing, LLC.
We recently decided to take our manufacturing and bagging game up a notch, by installing automatic bagging equipment. Our factory works with a large assortment of different materials, and needed the ultimate in flexibility and dependability if we were going to take on this project. It being our first time, we wanted to thank CBE for helping us out with the bagger professor tool. We used it to narrow down our scope to only the bagging equipment we most needed, and then were able to discuss the purchase and additional options with an extremely helpful CBE associate. We are off on our bagging journey and confident in our purchase from CBE.
Mike Jordan
Advanced Color Technologies
Bagging Equipment Support for Production Line Integration
Our experienced technical staff makes us a perfect partner for production line integrators and customers who need to incorporate bagging equipment into larger systems. Send us your requirements and specifications and our engineers will work with you to design the best solutions to meet them.
Our status as a manufacturer means nobody knows our bagging machines better than we do

We have full engineering support to help integrate our equipment into a larger plant

We form lasting partnerships with system integrators and customers
Start Bagging with Choice Bagging Equipment
Choice Bagging Equipment does more than manufacture top-quality bagging machines, we're also your partner. We provide you with the superior customer support you need to select the proper equipment and keep your line running safely and efficiently.
CHOICE BAGGING EQUIPMENT
4804 N Main St,
Taylor, TX 76574
Hours
Monday-Friday 8am-5pm
Saturday & Sunday: Closed
LEARN ABOUT UPCOMING DEALS